Nikon Waterproof Camera & Lens Covers
Nikon Waterproof Camera/Lens Covers
DPM Camo,Olive Green,Black & White are available.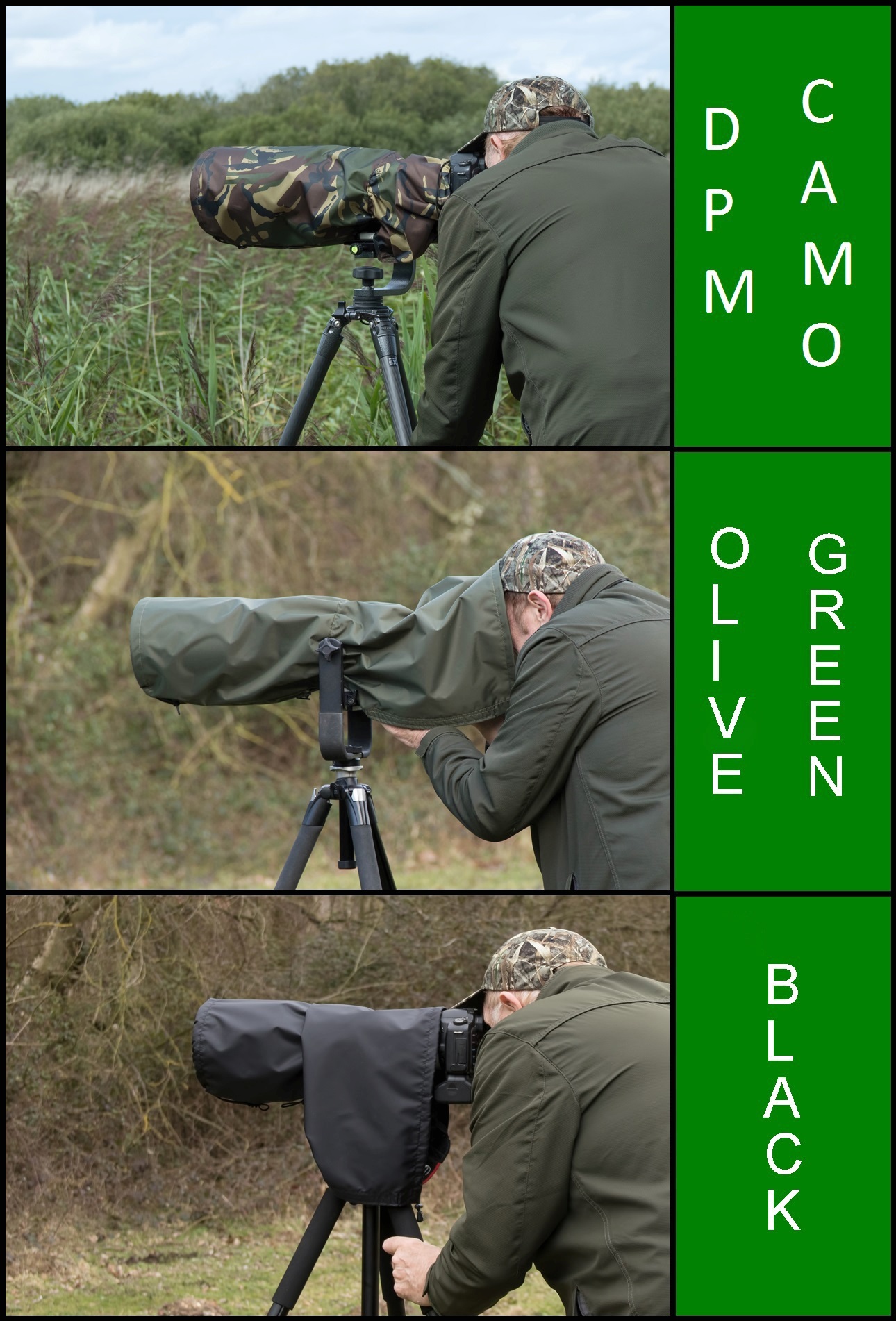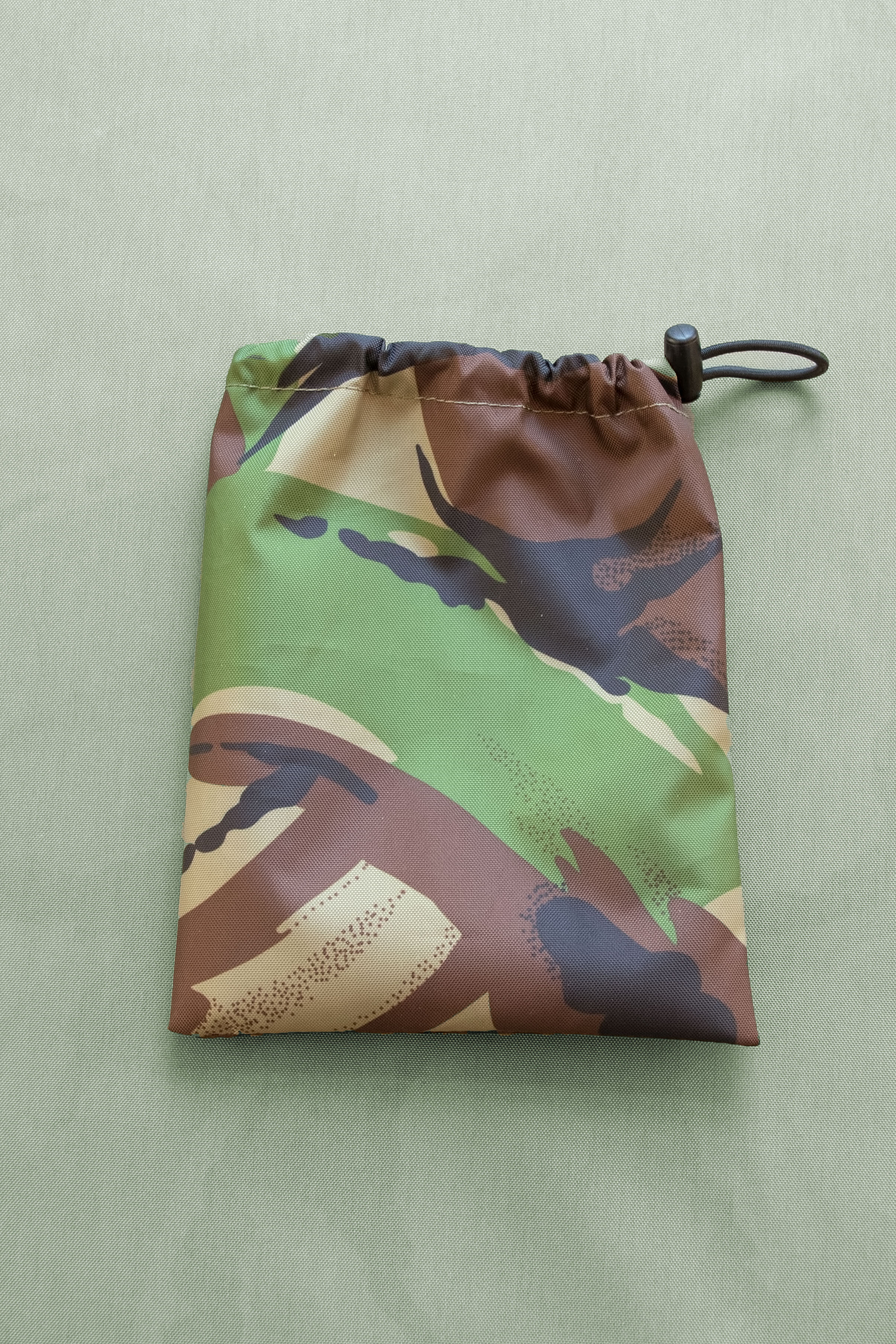 Description
Lightweight Nylon based fully Waterproof Camouflaged camera & lens cover, the lower part of the cover has a Velcro strip to allow the bag to be slipped on and off easily and also allow the lens to be mounted to a tripod.
Each end & middle are fitted with mm Wide Black Elasticated Shock Cord and attached with 3 cord locks on the ends of the cords, the middle elasticated cord with lock is there to pull the cover in when attached to the lens, this makes the whole cover looks neat and tidy, the waterproof camera & lens cover incorporates a hood flap at the camera end, that keeps your camera dry, also a great cover to keep on your lens permanent as it has other uses apart from rain and also used on beaches to help keep the sand out.
This lens cover has been designed to the correct length for the use of Teleconvertors & Battery grip when in use or not.
Comes with a free carrying pouch for lens cover, max weight 180 grams and will fit in your pocket.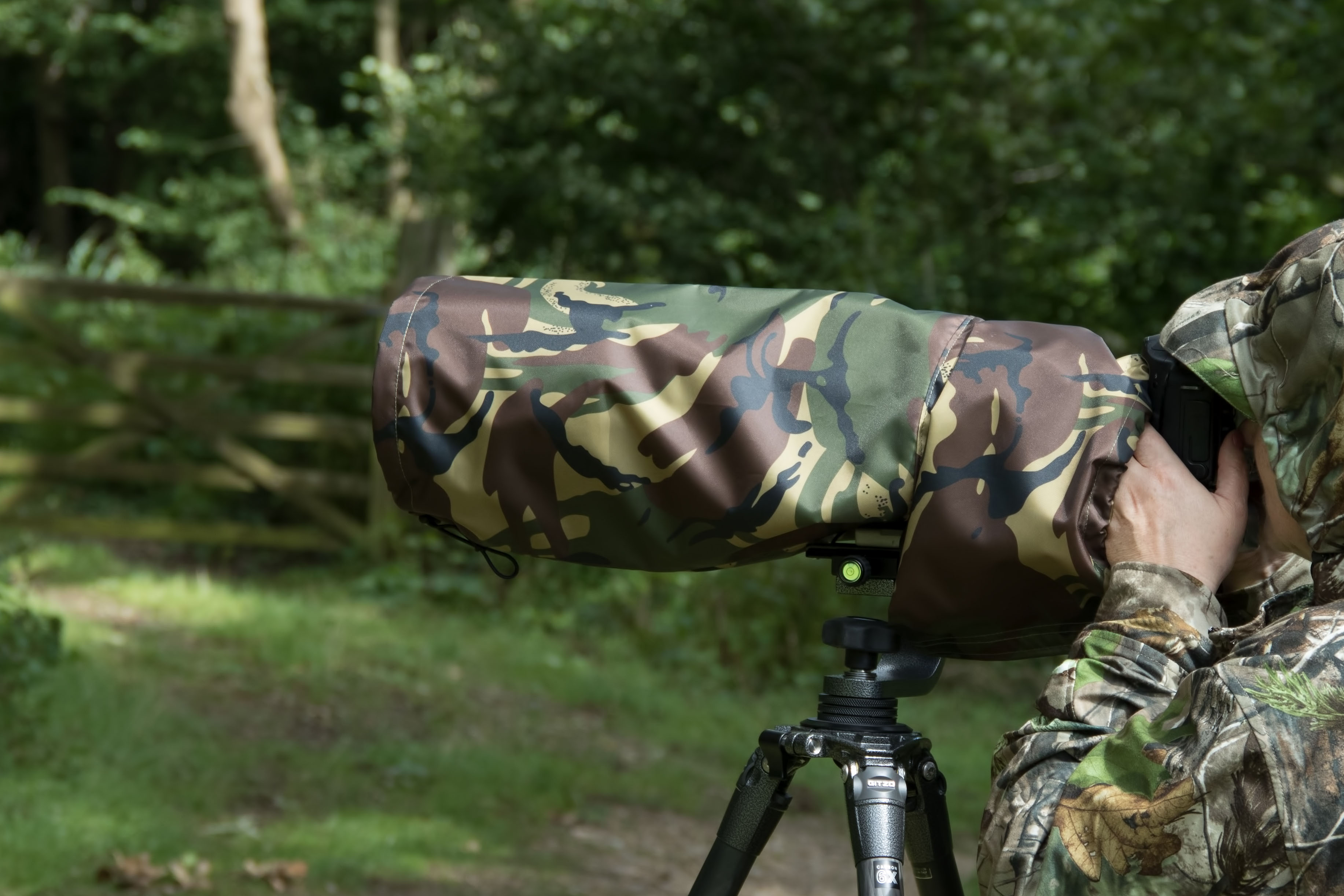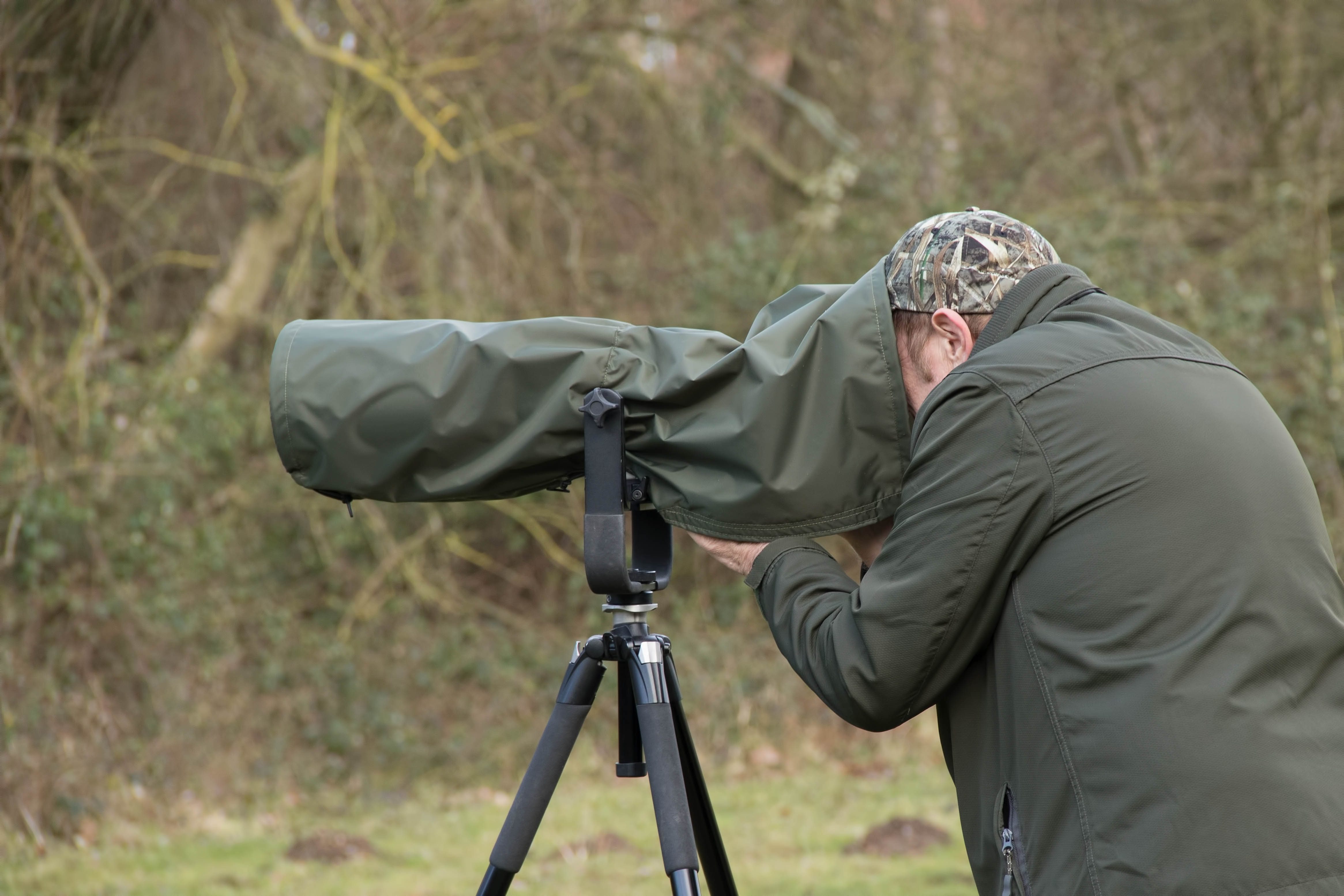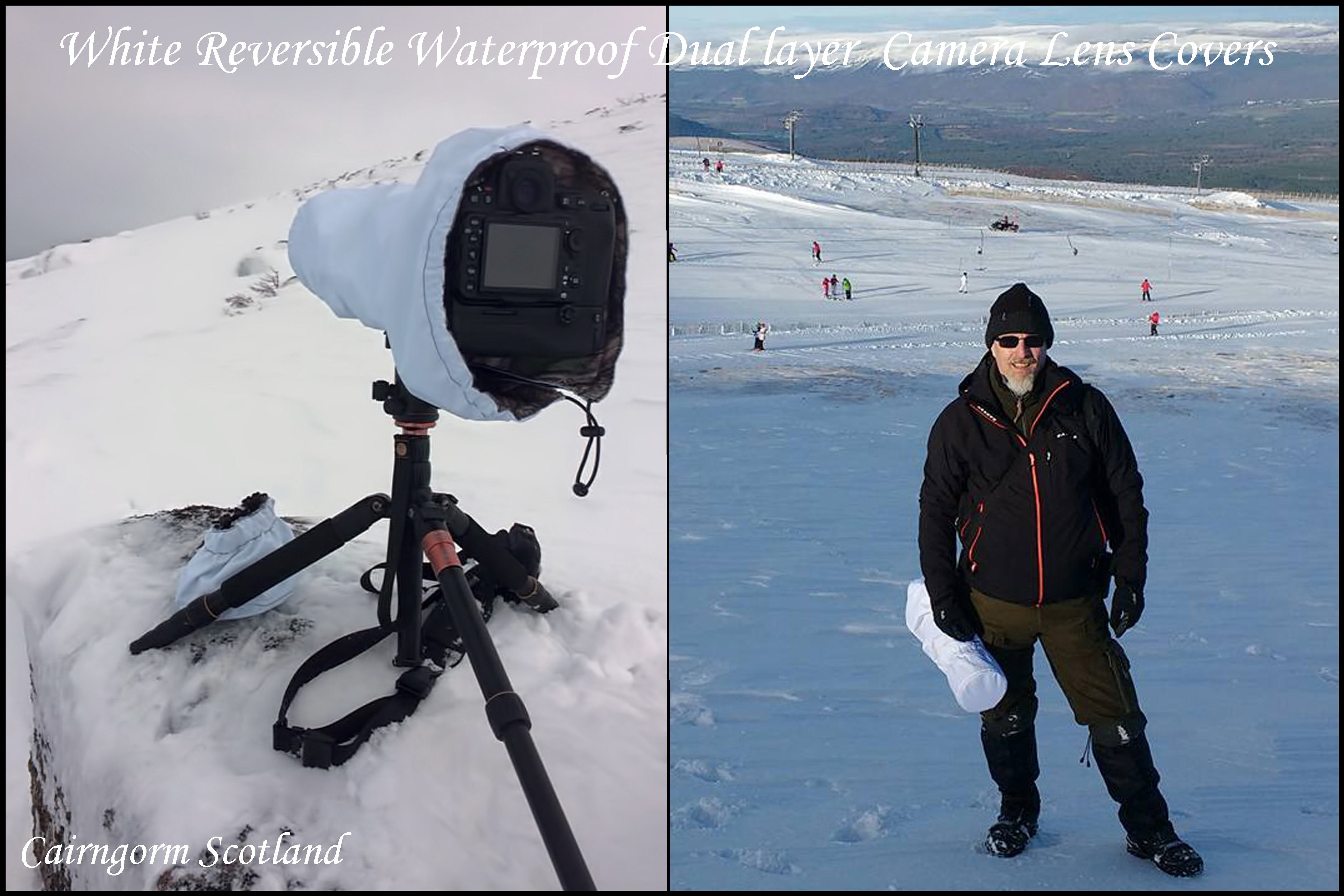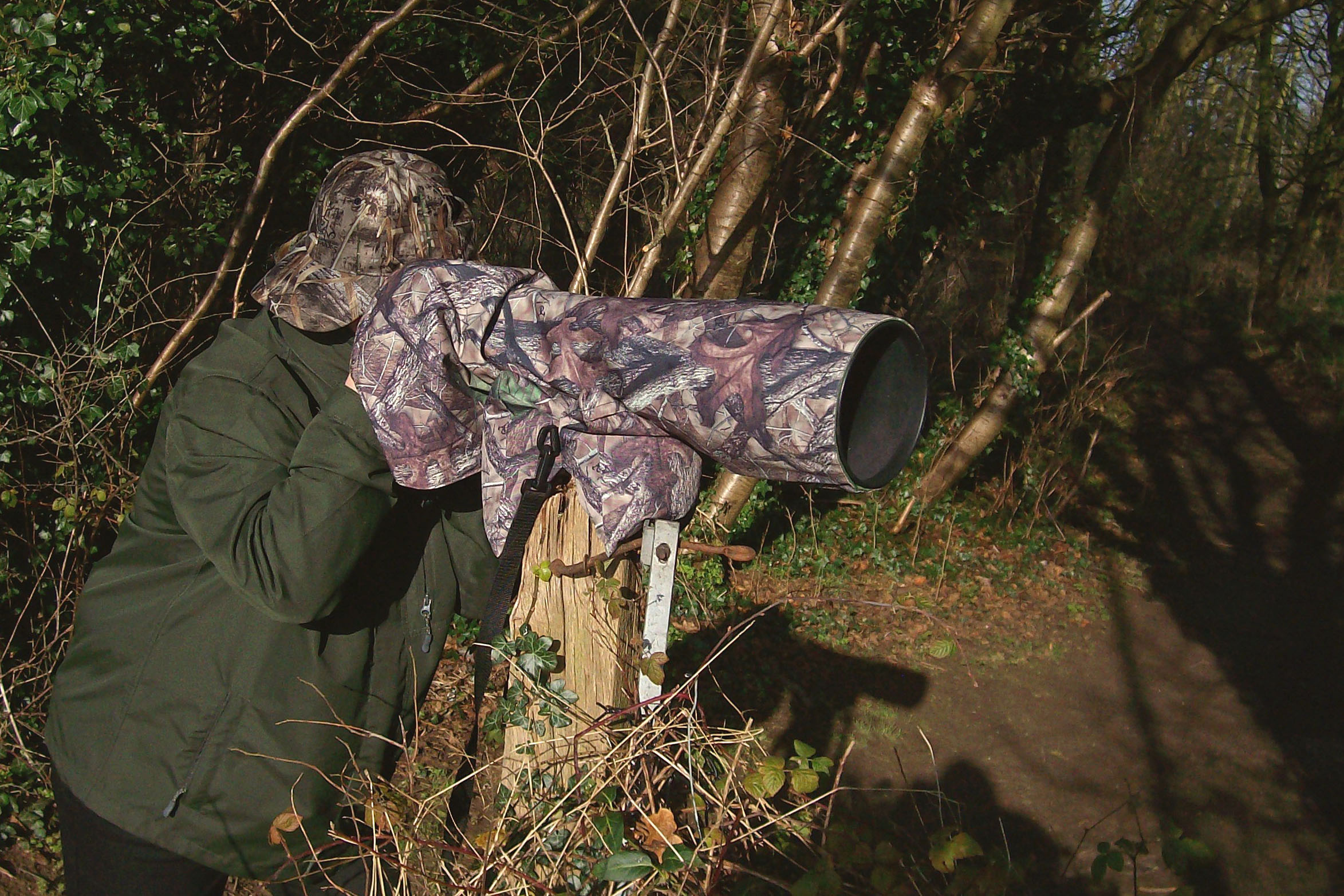 All Lens Covers Available:

Nikon 600mm F4 VR

Nikon 500mm F4 VR

Nikon 400mm F2.8 VR

Nikon 200-400 mm F4 VR II

Nikon 80-400 mm F4.5-5.6 VR II

Nikon 300mm F2.8 VR

Nikon 300mm F4 PF ED

Nikon 300mm F4

Nikon 70-200mm F2.8 VR II

Non VR below on request

Nikon 600mm F4 AI IF-ED old type

Nikon 600mm F5.6 ED old type

Nikon 500mm F4 OP IF ED old type
Free 1st class posting UK, 1-3 Days Delivery
ship worldwide
Payment Methods:
We accept a number of secure and convenient payment methods:
PayPal - The most popular online payment method. We are fully PayPal verified so you can always shop with peace of mind.
Credit or Debit Card - Buyers can pay by direct payment gateway.
Click on images below to proceed and purchase, 4 Colour choice on dropdown menu